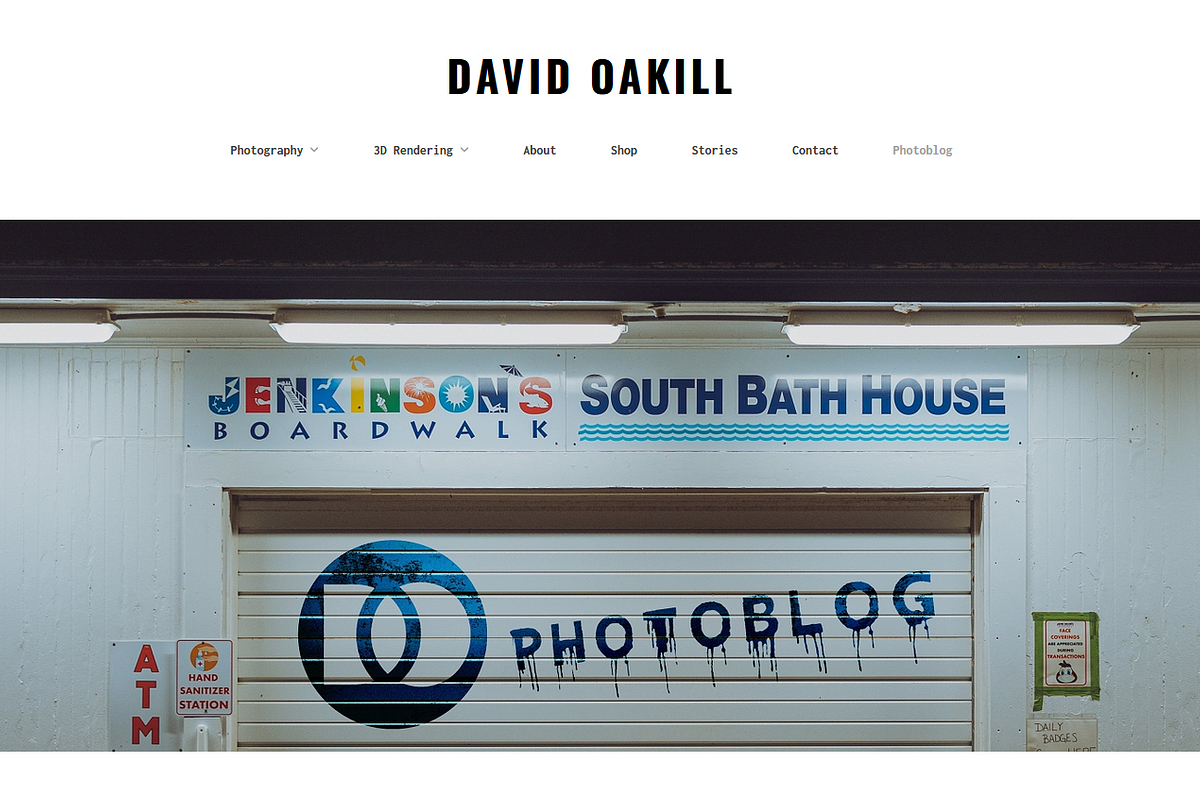 Back in the day before Instagram, most photography was shared through forums and photoblog websites. Photographers would upload their images to sites like Flickr and then share those photos, using the links generated by Flickr, to post everywhere else. It was a pretty good system and kept everything in one place. The links would then bring people back to that photographer's Flickr account which would act as their online portfolio.
Other photographers that had their own hosted websites would (like me) create blogs to post their content too. We would then share the links to the blog posts which would bring people back to our portfolio sites.

Eventually, sites popped up where people could start a free photoblog. These sites created communities of their own and were a cross between a forum and traditional blog. As things evolved, sites like Tumblr began to emerge called microblogs. They in turn evolved into Instagram which is where we are now.
I used to have a street photography photoblog where I posted images daily. I was shooting street daily at the time and every night would edit the images shot that day; choosing one to be posted on the blog. The shot chosen would remain for roughly 24 hours or until I got around to posting the next image. I did this for two years.

Most of the images that appear in the street and street portrait galleries on my site come from that original blog. Having a theme made the blog work, people would subscribe to it (using RSS feeds) that were interested in either street, black and white, or Philadelphia based photography.

I never really got into Instagram. I felt it has always been more about content than the photography. There is a big difference in the two and photography is much harder and in short supply. This is not to say that there isn't great images on Instagram, just that a lot of it gets lost in the noise of content. Unfortunately, the noise is what is rewarded by the algorithms making it very hard to see good photography there.
I do post there, but I always treated it like a photoblog, posting one off shots of whatever I was into at the time. This of course does not go over well there. Instagram was never, in my opinion, something that should be curated. The whole point of it, especially the fact that you have to post from your phone, was a throwback to the Instamatic cameras of the film days.

I always thought Tumblr was truly a better platform in nearly every way. But I guess even a microblog is too much work requiring too much attention these days. I personally have found myself spending more time on Flickr than anywhere. The information behind each shot is invaluable. I've received more feedback, and better quality feedback, there than Instagram. I went back to Flickr a couple years ago and while it is in desperate need of house cleaning, it really is the best place for actual photographers or to view quality work.

While browsing a group on Flickr dedicated to black and white photography, I came across a photographer whose blog I used to follow back in the day. I was happy to see that it was still around. All these years later, he was still posting to it. At the same time, I was redoing this website and trying to organize photos into galleries.  I realized that I had a lot of shots, that while good, they didn't fit into any category on my site.  So I decided to resurrect the photoblog.
Going forward, posts consisting of just images, will be put in the photoblog labeled "explore" in the site menu. This will hopefully be updated more often and much easier. I feel the photoblog places importance on the photo while allowing the content to be varied without having to conform to a style, subject or brand. In the old days, even older than Flickr, we would make a print of the better shots in our contact sheet. This required time and effort, it wasn't just shooting and posting like today. My hope is that the photoblog will put more emphasis on the image itself and while it may not get the views capable of what Instagram can offer, it will offer quality views by the individuals that take the time to seek out or check-in on what I'm working on. The convergence of purpose by creator and viewer is where the importance of photoblogs reside.