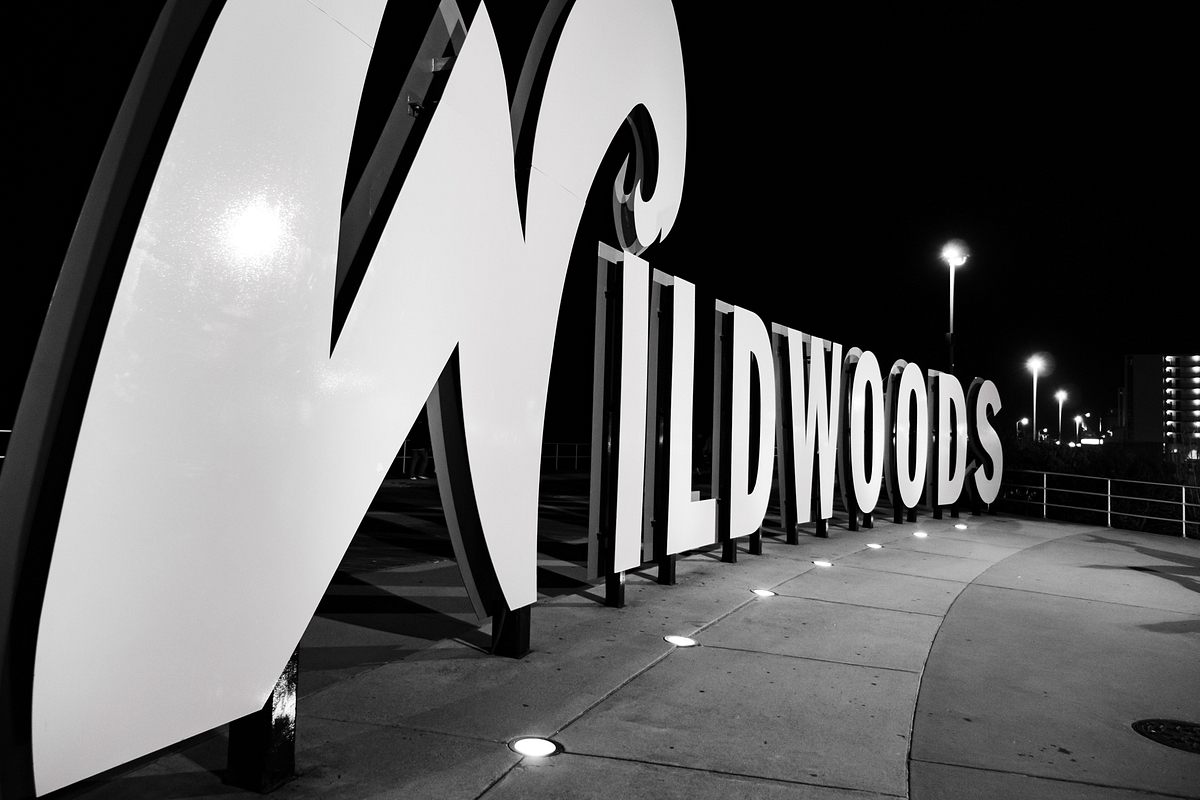 Spent a week in North Wildwood New Jersey at the end of August. This was the first time I left the big expensive full frame Canon and "L" lenses at home and instead only brought the Lumix GX9. Granted, it is newer and therefore more fun to play with, but it really has impressed me. So much so, that I'm starting to take a more serious look at Micro Four Thirds in general.
I didn't bring a tripod with me and with the exception of trying to take some shots of the bay bridge with stars in the background, I didn't need one. Every shot taken (except for that bridge shot) which was rested on a wall, was handheld. Most people will not be impressed with this (or the shots, probably), but it's a pretty big deal for the way I shoot. 
The weather wasn't the best, but we managed to spend some time at the beach near first avenue. Walking along the sea wall was quite difficult in the wind and we were constantly pelted with sand. No trip to the Jersey Shore is complete without a stop in Cape May. This isn't the place you think of when you think of Street Photography, but I found myself waiting around after dinner while the others shopped and really started to fall in love with the "L monochrome D", black and white setting, on the GX9.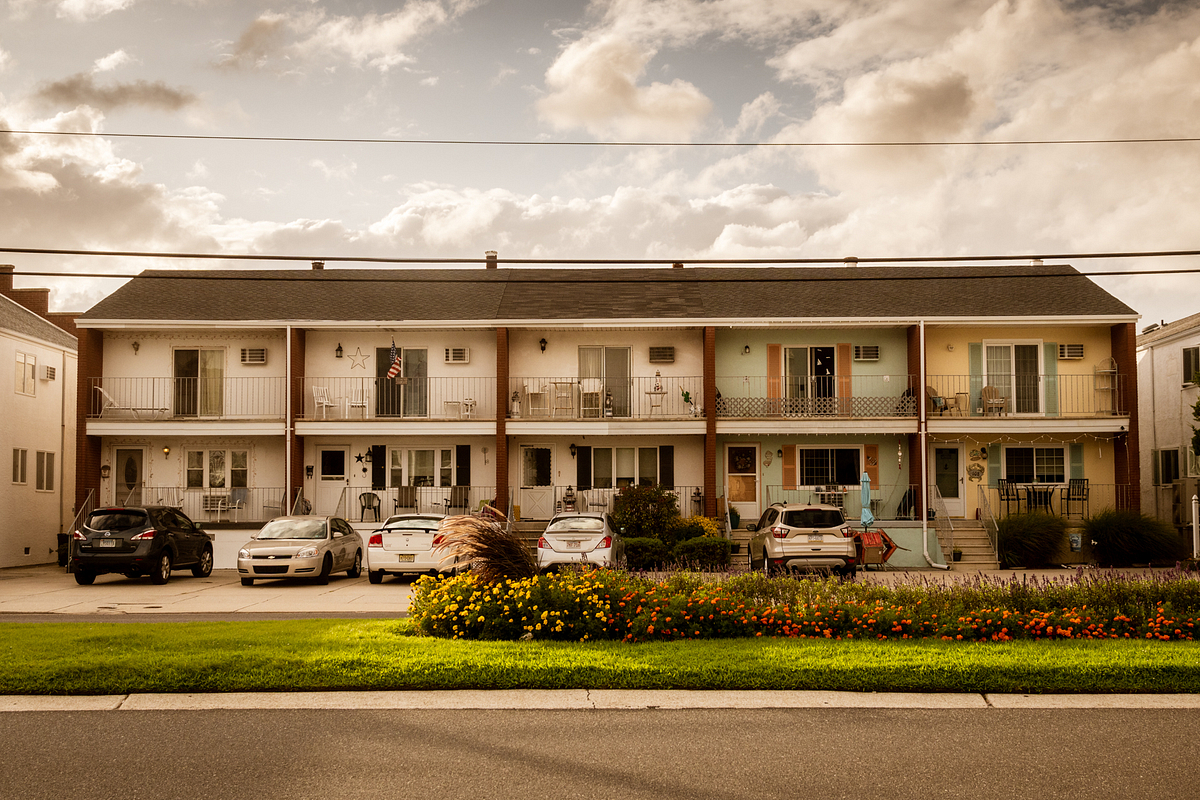 One of my favorite shots of the trip was a Wes Anderson inspired shot of condo units. There was just something about the back-lighting combined with the pastel colors of the units and the symmetry that I couldn't resist. In posting of the this image to Flickr, I found a group for Wes Anderson Style Photos.